National Children's Legislative Agenda - Uganda
Deputy Speaker Rt Hon. Thomas Tayebya launches the Uganda Children's Legislative Agenda - Members of Parliament urged to make laws to protect vulnerable children
The Deputy Speaker of Parliament, Rt Hon Thomas Tayebwa, rallied legislators to combine efforts with civil society organisations to promote the agenda for the wellbeing of the child. This is through crafting laws protecting children and promoting their rights including the right to care, education, protection, inclusion and to health and survival as stipulated in the National Children's Policy (2020)
In the call made at the official launch of the 'Uganda Children's Legislative Agenda' at Parliament on 8th February, Hon Tayebwa tasked Members of Parliament under the Uganda Parliamentary Forum for Children (UPFC) to ensure that laws provide for constructive growth of children. Once effected through the Amendment of the Children's Act, the Deputy Speaker believes learners' grades will improve.
"I also want to implore you that you specifically bring out issues to do with children with disabilities. You have seen their mal-performance in their last examination (national exams). It is a point of concern…," Rt Hon Tayebwa, who is also a patron of the UPFC, said.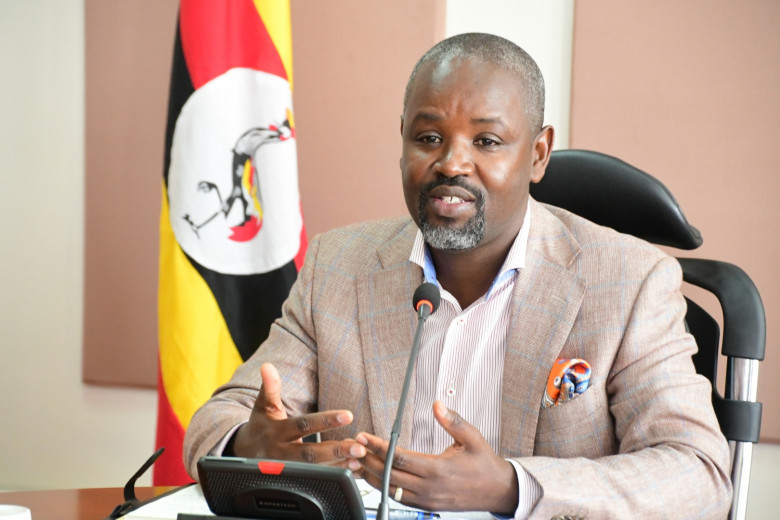 The Deputy Speaker of Parliament, Rt Hon Thomas Tayebwa
"When we leave those issues to be covered up in the general issues, they get sandwiched and fail to be brought out. Until you find that child in your home, that is when you realise the need for them to be catered for," he added.
In her response, the Namayingo Woman Member of Parliament and chairperson of The Uganda Parliamentary Forum for Children, Hon Margaret Makokha, revealed that her team was in close collaboration with CSOs making the requisite changes to ensure children's safeguards are implemented.
"We have already identified those gaps. It is, therefore, in our jurisdiction to make sure that we come up with solutions to some of these problems," Hon Makokha said, before revealing that efforts had been established with The AfriChild Centre. "This agenda identifies some of the legislative provisions that are incompatible with national and international standards, and also identifies gaps where the legislation fails to recognise rights and principles to guide policy reforms," she said.
The legislation is expected to cure gaps in education, health and the cultural sector, among others. The Terego West legislator, Mr Joel Leku, wants prioritisation given to cultural institutions that exploit and sexually harass children, especially the girl-child. He called for sensitisation programmes to be rolled out among men to tame their sexual urges and also usher in responsible parenting.
"Our children are being left for the wild. You find that some men have even avoided the use of condoms and they are having sex everywhere. These are things that are supposed to be addressed to reduce some of these burdens, including getting sick. We need to sensitize communities on how to [avoid] children if you are not ready [take care of them]," Mr Leku said.